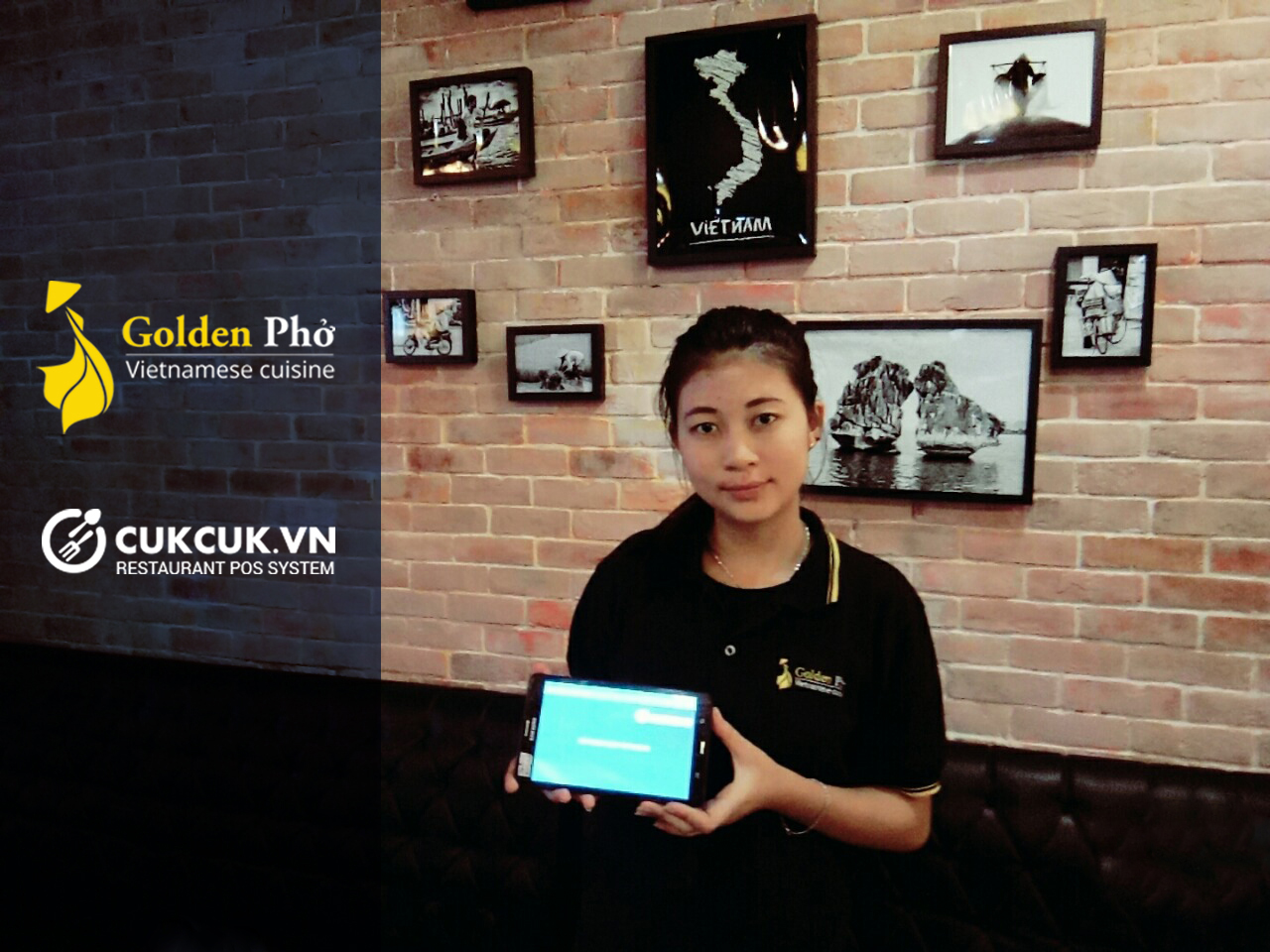 After attempting to deploy several software for the restaurant chains, Ms. Kellies decides to give CUKCUK a chance to try. Till now, CUKCUK has meet all Ms. Kellie's expectation and restaurant management becomes simpler to her.
Ms. Kellie is a food lover and as a Vietnamese, she is very proud of Vietnamese traditional food. She want to share it with the world and that's why Myanmar is her next destination. As the owner of Golden pho – a famous and well-known brand, she brings Pho- Vietnam Cuisine to share with Myanmar people.
One of Golden pho branch- 1st floor of Sule Square Mall, Yangon
Running a restaurant is difficult, running multiple outlets is truly a challenge. A restaurant management system can be a powerful tool to help the owner keep everything under control and running smooth. Before using CUKCUK, Ms. Kellie has tried a couple of software and none of them provided suitable solution which she is looking for. After visiting CUKCUK representative office in Vietnam and talk to CUKCUK team in Myanmar, she decided to give CUKCUK a chance to deploy.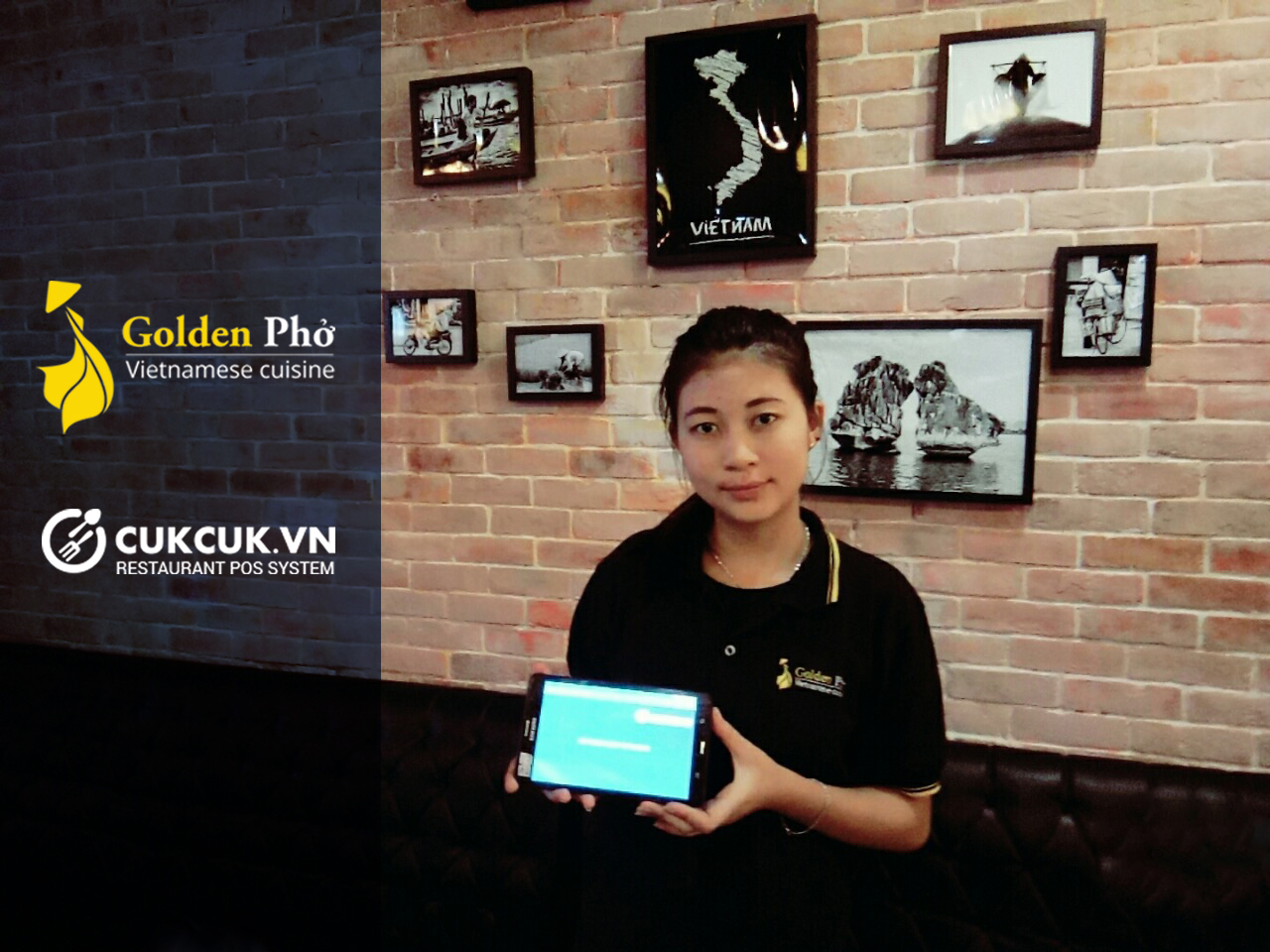 The staff can use mobile devices to take order – NO MORE PEN AND PAPER
Due to busy schedule, Ms. Kellie is often not being in the restaurant. However, with CUKCUK, she can check all the sale reports from each branch and know what happened in the restaurant by her phone.
She says:
"CUKCUK is helping me to manage not just one but two of my restaurants. Now I can view all restaurants sale reports on my phone anytime anywhere I want. My staff able to work with the software in no time. They can use tablet or phone to take order at the tableside. I'm glad to choose CUKCUK"
CUKCUK is honor to have Ms. Kellie as our outstanding customer. We hope to continue to serve her restaurant and help her expand the business.